Home
›
SHOW TIME - Band Rehearsals and Performance Day!!!
Negotiating between "Speaking Voice" and Belting/Mid-voice in Particular Songs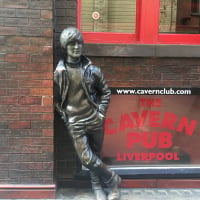 mfw
Pro, 2.0 PRO
Posts: 12
A couple of questions on specific songs, which I think all have broader usefulness, and then a comment:

1. Billy Joel. I do solo acoustic covers, and he's often requested here in the Northeast, being a NY guy and all. Some of his songs are up higher than one would expect. On Piano Man, is he belting those clean G4's in the chorus and second half of each verse? I find it doesn't sound great when I try to belt without distortion, but a gritty sound is not necessarily song appropriate ...

2. Neil Young. I know he's not the most technical singer in the world, but he's always requested. On the "Old Man" chorus, is he using supported (non-falsetto) head voice? WIth that whiney voice it's hard to tell.

3. John Fogerty. I love Ken's versions of CCR songs! On a song like Have You Ever Seen the Rain, J.F. starts off pretty low (G3 & A3 at "Someone told me"). I find it hard to be in midvoice that low. Any suggestions on how to approach? This seems to come up often.

Comment: I never took any other singing courses, so I had nothing to unlearn other than my own years of untrained bad habits. The amount of knowledge on Ken's videos and on this forum is truly impressive and valuable. Also, the little vocal things that I notice on songs that I've listened to 1,000's of times since starting KTVA a few years ago is amazing.
Thanks, and Happy New Year!