Home
›
GENERAL SINGING - Ken Tamplin Vocal Academy Forum
How do I correctly do exercise in the latest video about strengthening head voice?
jaynews
Member
Posts: 8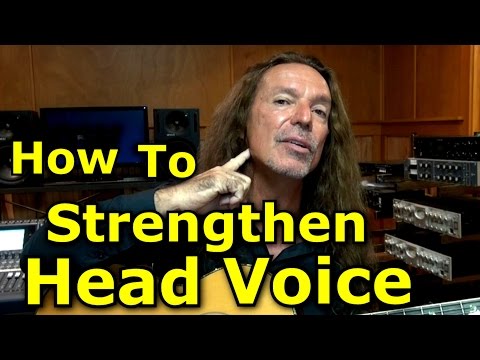 I am not sure how to go about doing the descending exercise shown in the above video. Am I expected to descend from falsetto or regular head voice? My falsetto only comfortably goes as high as a C5 (tenor high c) or C#5 on a good day....and only if warmed up....or maybe a D5 if REALLY warmed up but it's hit or miss.
In normal connected head voice, I can only get up to a Bb4 on a good day when warmed up....other wise I would have to be singing in falsetto...and my falsetto is only ever breathy. (and, btw, if I can hit the Bb4 in regular head voice I can't sustain it)
Am I only supposed to start this exercise from regular connected head voice (and not a disconnected falsetto) on notes that I can comfortably reached? If so, then maybe that would mean I should only start it from a G4 or G#4 or maybe an A4 on a good day?
If I am actually expected to start in falsetto, on, say, a C5 or C#5, then I'm not seeing how this would benefit me. For me, I've just never found singing a descending scale (or any scale for that matter) in disconnected falsetto to do anything (for me) toward increasing the range of a normal connected head voice. I've also never found a way to turn my disconnected falsetto into anything other than what it currently is....which is a breathy falsetto. To me it just seems there is no way to strengthen a disconnected falsetto. To me, it just seems that my disconnected falsetto doesn't lead me anywhere in terms of being able to strengthen that falsetto or blend it with anything. The only thing I can potentially blend with chest is a connected normal head voice, but that is not connected to falsetto. And the only thing that ever improved the range of my regular head voice is to gradually work my head voice higher (sing songs gradually higher) rather than try to work down from falsetto.
There is an audible click (or sudden flip...at some point), when descending from falsetto to a normal voice, which can be disguised by singing softly but it's there in full force (ANNOYING loud flip) at a normal volume. That's been my experience. The only thing that ever seemed to work for me for expanding my upper range of a regular head voice is to sing songs and/or exercises that reach to the top of my normal range, and gradually work my way higher over time. But that hasn't resulted in an incredible range at all. I'm currently limited to an A4 or Bb4 when practicing at home, but would never currently sing songs publicly that go that high.
Anyway, let me know if I should start this exercise only from a G4 or G#4 (or maybe an A4 on a good day) because that is about has high as I could descend from comfortably without starting in a disconnected falsetto. (as mentioned earlier, I can sometimes get to a Bb4 in a normal head voice (not a disconnected falsetto), but not by starting on that note.)
Thanks.
J.