Home
›
Psychology of Singing
Singing in chest and mix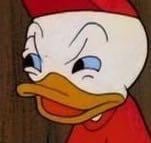 bentk
Moderator, Pro, 2.0 PRO, 3.0 Streaming
Posts: 1,650
Hi there. Wasn't sure where to post this, so i'm putting this here.

If you can sing a song in a light 'mix' type of sound (think something like bruno mars), so a lot of weight is taken of the chest sound, and it is in range --> Should you also be able to sing this in full-chest too? Some things i can sing far better in a lighter mix instead of full chest.

And another thing: when i sing in this light chest-mix, it can be more difficult to come from this sound into a high resonating note than when i am singing full-chest.

I hope someone understands!

Thanks!