Home
›
Psychology of Singing
Hey Dudes and Divas!
Welcome to Singer Forum by Ken Tamplin Vocal Academy. Enrolled KTVA vocalists have access to the full singer forums, self-registered members have access to limited areas of the KTVA singing forum. Register to learn more.
To enroll in Ken Tamplin Vocal Academy Singing Lessons click here.
Singing in chest and mix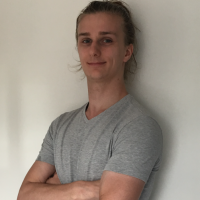 bentk
Posts: 1,189
Pro, 2.0 PRO
Hi there. Wasn't sure where to post this, so i'm putting this here.

If you can sing a song in a light 'mix' type of sound (think something like bruno mars), so a lot of weight is taken of the chest sound, and it is in range --> Should you also be able to sing this in full-chest too? Some things i can sing far better in a lighter mix instead of full chest.

And another thing: when i sing in this light chest-mix, it can be more difficult to come from this sound into a high resonating note than when i am singing full-chest.

I hope someone understands!

Thanks!