Home
›
Favorite Music, Vocal Movies, and Videos
張雨生zhang Yu-sheng, hitting one of the highest notes (D2-D#6) a male could ever achieve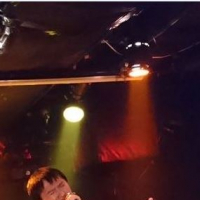 Alvis
Enrolled, 2.0 PRO, 3.0 Streaming
Posts: 112
(Note: I know I've posted this before, but all of a sudden all the Youtube links in that previous post didn't show up properly despite my several attempts to remedy it.)
Below are a few clips of the late
Zhang Yu-sheng
(1966-1997), a Taiwanese musician who has been my all-time favorite musician, rocker, singer, song-writer, and, above all, my mentor.
He was very talented as a singer-songwriter, but he's mostly known for his ability to hit ultra high notes, with purity and power at the same time.
It's a shame that he died young (at the age of 31);
while driving on a weary condition, he accidentally hit a traffic island at a high speed. He passed way at the hospital 24 days after. Contrary to what some people think, he did NOT drive under the influence (DUI).
Caveat: All the English translations next to the Chinese titles are mine, i.e. they're not the official ones (if there's any).
Zhang's  vocal range (D2 - sustained D6)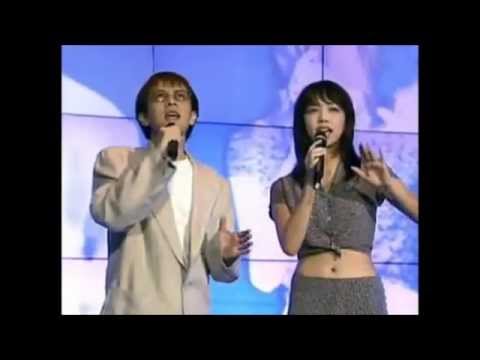 Hitting high notes (A5)
He is asked to hit some insanely high notes by the hosts. (After hitting the very last note [an A5], he tells the hosts that he used mixed voice to achieve that.)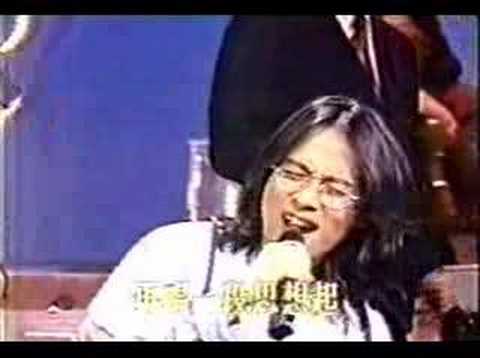 Xiaobao Lianxiqu (小寶練習曲/Xiaobao's rehearsal song) (HD)
(This is a recording of his rehearsal at the studio, about 10-minute long. This clip basically gives you an idea of how monstrous his voice was. All of the songs he sings in the clip are his own creations. FYI, Xiaobao [小寶] was his nickname.)
(He starts singing at 2:50)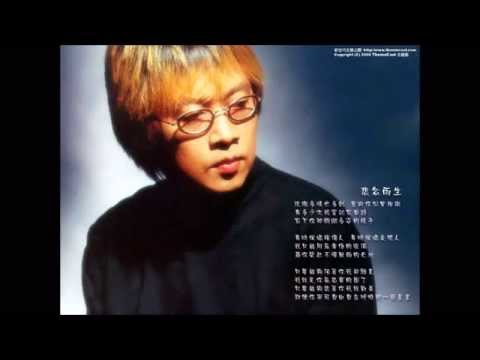 Zhang Yu Sheng's (張雨生) high note compilation (C5 - D#6)
High Notes in Rock: Power, Pt. 2
(Zhang is featured as the last vocalist in this compiliation, indicating that he's the most impressive vocalist among all the great singers listed in the clip.)
Distortion/fry/hyper glottal distortion (a sustained D5 note in chest voice; isolated vocals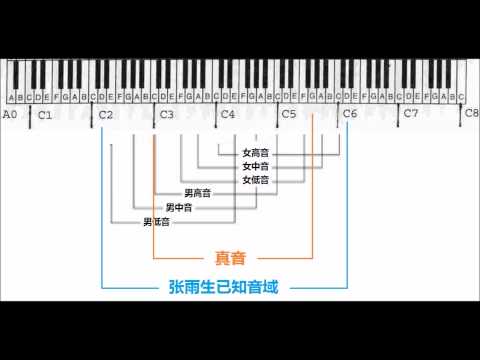 Blow are some of my favorite songs written by Zhang (both lyrics and melodies)
Meigui de Mingzi (玫瑰的名字/The Name of the Rose) (HD)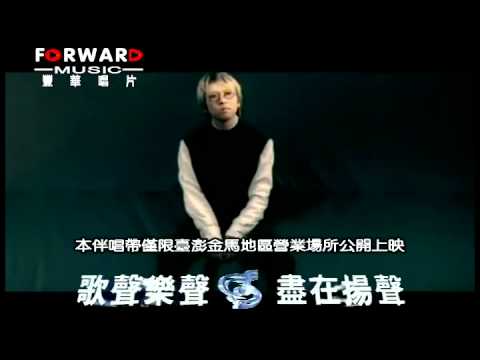 Wo Qidai (我期待/I Look Forward To...) (HD)
(This is probably his most famous song.)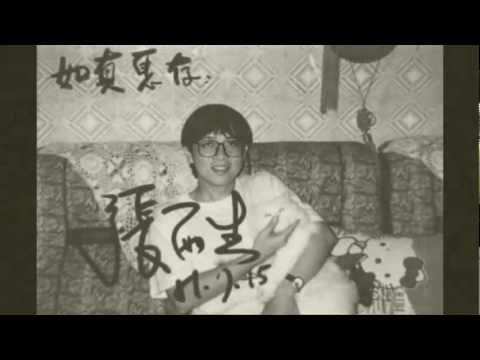 Xiongdi Ya (兄弟呀Oh My Brother)
(This is the song where zhang famously hits a D#6 [4:08-4:30], his highest note ever recorded. It's a shame that there's no live recording of this song.)

(HD)
He (河/The River) (HD)
(What he does during 4:03-4:20 is simply monstrous...It's a sustained A5 that lasts for about 10 seconds.)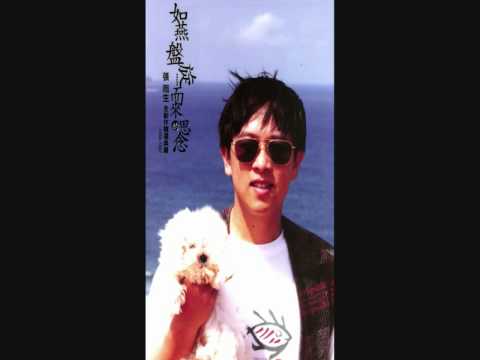 Younggongjie De Jiezhang (永公街的街長/The Chief of the Younggong Street)
(Though this piece is almost 10-minute long, I am sure you'll enjoy it all the way. Please note that the section after 8:14 isn't sung by Zhang himself, but by a Taiwanese female singer called "馬毓芬." He dedicated the song to the homeless and the mentally challenged, whose suffering he thinks the society is responsible for.)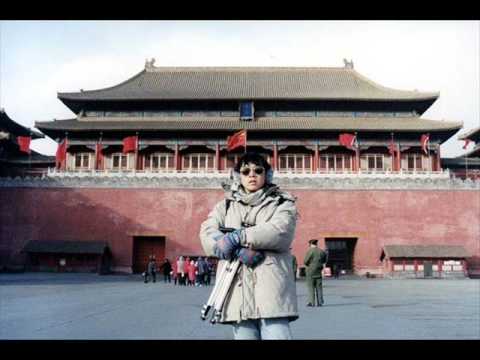 Houzhihoujue (後知後覺/When I realize it, it's too late) (HD)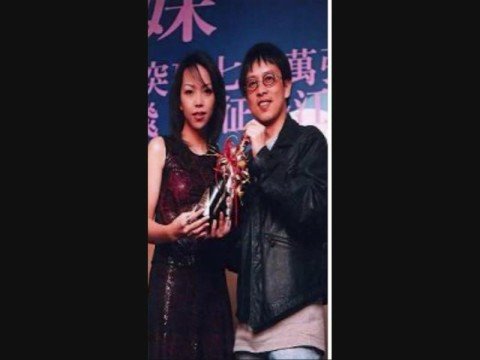 Heaven On Fire - Metal Kids (HD)
(With this song, Zhang and his bandmates won the first place in the first Rock&Roll band competition held by Yamaha in Taiwan. Metal Kids was the name of his band. It is said that this studio version is a compromised version due to the demand of the label company; the original version was much heavier than this one, but it is unfortunately no where to be found.)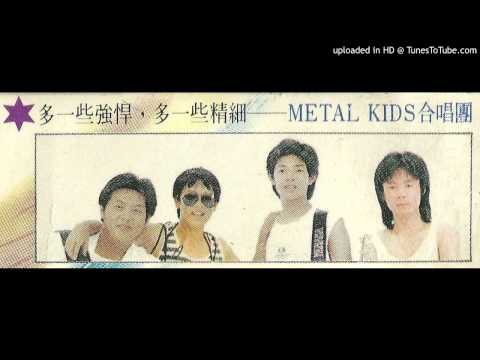 Koushixinfei (口是心非/False Words) full album
(This is arguably his best album, with every single song written by himself.)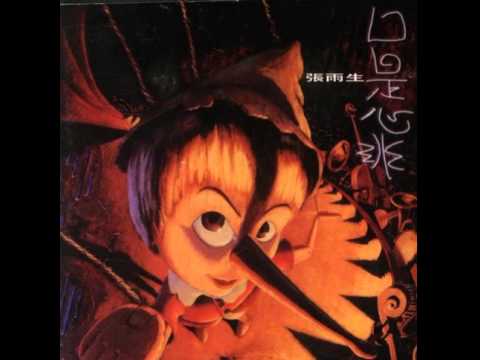 TV appearances
Live version of Wo Qidai (我期待/I Look Forward To...)
(This live performance truly showcases his mastery of his vocals. The ending is simply incredible and jaw-dropping.)
Speaking of jaw-dropping, his singing did make a grandma drop her jaw. This is one of my favorite clips.
(Starts at 1:02)
Koushixinfei (口是心非/False Words) (2:22-3:08) & blues jam session (4:04-end)
(Again, the jam session is a rare occasion where he uses a lot of distortion.)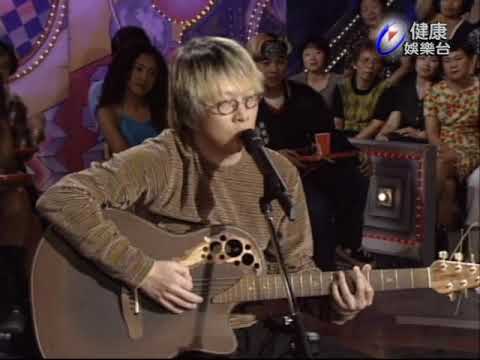 The Phantom Of The Opera (HD) (6:40-8:20)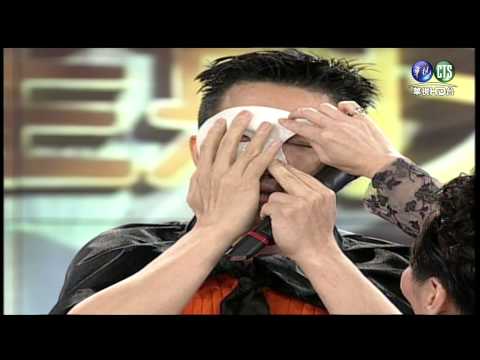 Love Potion No.9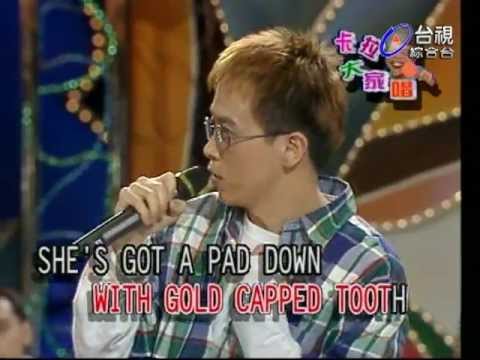 So Much In Love (0:00-1:07)
Without You (Air Supply)
Tonight (5:25-6:05)/ Smoke Gets In Your Eyes & Unchained Melody (13:39-end)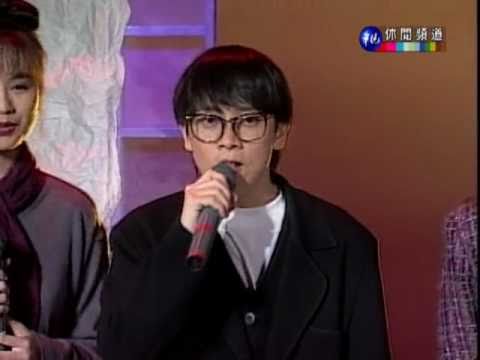 A medley of his songs
(All of the songs in this medley were written by someone else for primarily commercial purposes, and that's why they sound so poppy..)
A medley (some of which are not his songs)
Below are some of his epic renditions of classic English rock tunes. Hope you'll enjoy them as much as I do
Paradise city-
Crying in the Rain-Whitesnake
Dream on- Aerosmith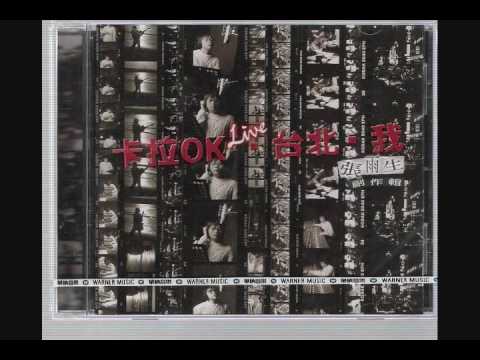 Separate Ways- Journey
Turn me loose- Loverboy
Highway star
Keep the faith
Mr.Crowley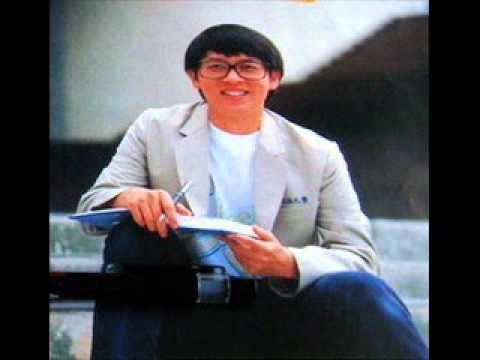 Show must go on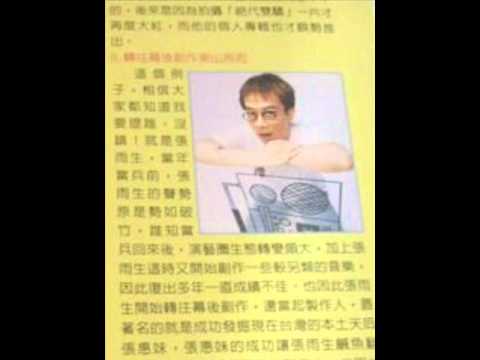 Smoke on the water
Final countdown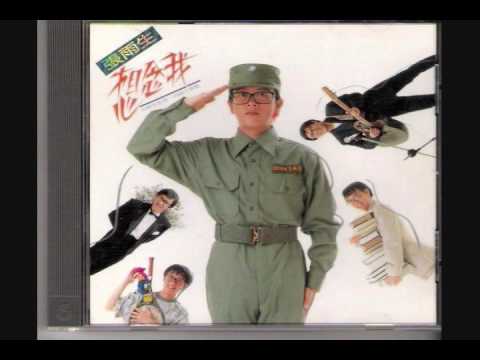 Carrie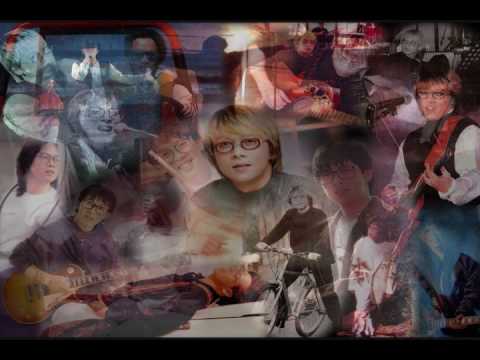 You give love a bad name (incomplete)
R.I.P. Zhang Yu-sheng (Taiwan)