Home
›
VOCAL DEMONSTRATIONS for the Bold!
Ian Gillan era Black Sabbath - Hot line - cover - Born Again Album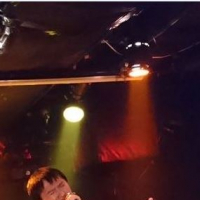 Alvis
Enrolled, 2.0 PRO, 3.0 Streaming
Posts: 116
I am currently in an Ian Gillan era Black Sabbath cover band, and I especially like this song Hot Line. I love singing it and it definitely requires a massive amount of support.
The first link below is in the middle of our weekly 3-hour rehearsal. Any feedback is welcome
And this link below is our gig last Sunday. We actually rehearsed for two hours before the gig, so I sound a bit exhausted and crack a bit here and there.
I'd love to know what you think and if I'm on the right track. Thanks!!
And this is for comparison, the original version by the legend Ian Gillan. He sure sounds fabulous on this Born Again album.
https://www.youtube.com/watch?v=ETwp7BFWGzQ
Peace out!