Home
›
Vocal Health and Wellness
Jaw Issues Affecting Your Singing?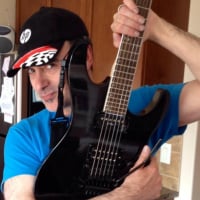 Furious_Phil
Moderator, Pro, 2.0 PRO, 3.0 Streaming
Posts: 1,421
One thing I literally just found out about myself is that due to a jaw injury during wisdom teeth extraction decades ago; my jaw hinge is actually partially broken! I mean it works as it should, but does a weird popping/alignment movement at the hinge when I open my mouth too wide... This happens somewhere at about the 75% open phase.
I am considering getting this fixed, as recommended by my dentist, as among other things it creates a moving target when I sing.
So for the past 14 months I have simply been opening up to about 70% (engaging proper open-throat technique) and baring my teeth as much as possible to increase ping.
I haven't heard of anyone else mentioning anything like this, so I thought I'd bring it up just in case anyone else has issues with opening their mouth like an anaconda
Take heart, as it is not the end of the world, nor is it irreversible.
Cheers,
Phillip