Home
›
SINGER/SONGWRITERS
Hi! Looking for some feedback on my vocals!!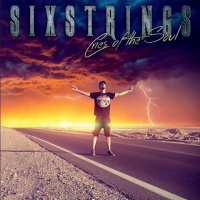 Jozzy
2.0 PRO
Posts: 7
Hello everybody!
I'm working on a hard rock solo project, where I have composed and recorded everything and now it's turn for the vocals! At the beggining I had the idea of look for a great singer to record the vocal section. But on the last year I decided to try to do it myself. I never considered to have a great voice but when I saw KTVA, Ken was like: 'Everybody can sing!' and I said: 'Lets sign!'
I started to practise according to KTVA and finally I recorded 7 songs (1 of them is a cover 'Rainbows all over your blues' a John Sebastian cover, Woodstock stuff)
Now I'm not sure if it's a good result or not...I'm a little bit confused hehehe, sometimes I'm happy and sound good to me, sometimes I'm down and I don't like it... i don't know xD
Can you give me some feedback about the project itself? Should I continue recording songs or better find a best singer?
Thanks!
https://soundcloud.com/jozzy-sixstrings/sets/sixstrings/s-FqwL5