Home
›
Recording Techniques and Gear
Getting a DAW to connect to your Interface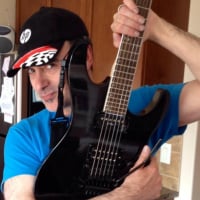 Furious_Phil
Moderator, Pro, 2.0 PRO, 3.0 Streaming
Posts: 1,421
After a few weeks (possibly months) of absolute frustration, I finally narrowed the problem of connecting my interface to Cubase to 2 major things:
- Windows 10 and the USB cable type.
- Windows 10: Did you know that there are more than a few professional studios out there that were forced to roll back their work stations to Win7 because of incompatibilities? Rather that upgrade all of their hardware and software, the rollback was the more sane choice.
- USB cables: Did you know that there are 2 types of any USB classification (A:C) cable? The one that came with my ZOOM R8 turned out to be strictly a 'charging' cable, meaning that it does not support full-on data pass-through. Acting on a seasoned IT-person hunch, I dug around for other cables to try. Sure as you were born, I achieved solid connectivity, and recorded my first test piece!!!
This link was very helpful for getting Cubase 8 connected up, and me (the former DAW virgin) recording my first test piece
https://www.youtube.com/watch?v=_ir_GirqAx0
Just thought I'd share a few little caveats to help people get up and running and minimize the frustration of just getting to the starting line.
Everyone else, please feel free to add your discoveries and experiences!
Cheers,
Phillip
PS - Special thanks to
@videoace
for sharing his knowledge and encouragement on the subject to get me this far!