Home
›
SHOW TIME - Band Rehearsals and Performance Day!!!
Notes from Live Performances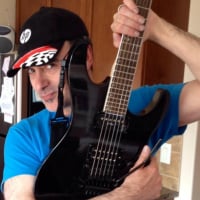 Furious_Phil
Moderator, Pro, 2.0 PRO, 3.0 Streaming
Posts: 1,421
First Event 2018
I haven't been super active performance-wise, but there have been 3 this year that were note-worthy.
The first was a wrap-up party for a fitness challenge with a top prize of a trip to Hawaii!
I decided that myself (with guitar) and my pretty ukulele playing co-singer were to be called "
The Don Hoes
"
We played "Someone that I Used to Know", "Tiny Bubbles", "Can't Help Falling in Love", 3 Little Birds" etc
It went over very, very well, and had allot of comments to my wife along the lines of "Does he do that professionally?"... etc
No one said 'boo' to me, so I had no idea if they liked it or not lol
Gear:
- "Barely a PA system" (Stitched together amps)
- TC Helicon VoiceLive Play
- Larrivee Presentation acoustic
- Sennheiser E945
Long Story-Short:
Don't be afraid to experiment outside of your genre... you may very well surprise yourself!
The Take-Away:
- Always bring more cables and extension cords than you need!
- Don't use a bunch of crappy amps for a PA system lol
- Buy a proper PA system (Got a Fender Passport as a result of this)
- Bring my own WATER!!!!!