Home
›
VOCAL DEMONSTRATIONS for the Bold!
3 months on Vol3.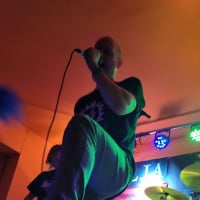 Csesztes
Pro, 2.0 PRO
Posts: 102
Hey Guys,
i have been doing Vol.3 for 3 months now, and i am making some "singing gains".
Finally, i am able to sing some of my favourite metal songs. Altough, I have a long way to go, it is not deafening at least and it does not damage my throat.
After i finished the songs i did not get any hoarseness, so cool.
Bruce Dickinson - Tears of the Dragon
https://drive.google.com/open?id=1szKv1Uke6JDaTZHIJxdBj7ZWN7qXIFT3
Helloween- Eagly Fly Free
https://drive.google.com/open?id=1Eq-hpUILMpR6oiS1N2at76xygEIV0a24
Anyways, thanks for reading and do not hestitate to share how are you doing on your singing journey.