Home
›
Vocal Health and Wellness
Yawning sensation and fatigue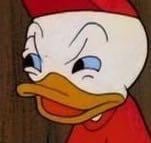 bentk
Moderator, Pro, 2.0 PRO, 3.0 Streaming
Posts: 1,649
Hi all,
Been away from the forum a few weeks, but still here
I have a question regarding the yawning sensation. When you sing higher and higher (especially in chest) you want to make more and more space using those muscles for yawning. On the top range (towards and during the last modification), i can feel that i am maximizing these muscles, and they can fatigue. Doesn't damage me, doesn't make me hoarse or anything. Really those muscles. I tend to feel it's normal, as keeping those muscles maximized will simply tire them, but it does not 'damage' you voice.
Is this normal? am i right in thinking this? do others experience this?
Thanks a lot,
Ben