Home
›
VOCAL DEMONSTRATIONS for the Bold!
Kinda okay G#5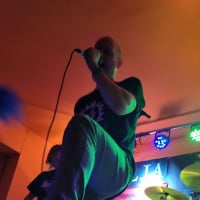 Csesztes
Pro, 2.0 PRO
Posts: 102
Hey Guys,
Today i was messing with high screams. I had only one kinda okay recording. ( I would not say it is good. )
It is weird cause i think i am on good track regarding technique, but i still does not think it is a pleasant sound. Something is missing, or maybe too much.
If i hear it correctly, maybe the problem is the lack of ping and maybe too much raspiness.
Any tips on technique would be highly appreciated.
Thanks for taking the time listening.
BR
Csaba