Home
›
VOCAL DEMONSTRATIONS for the Bold!
Hey Dudes and Divas!
Welcome to Singer Forum by Ken Tamplin Vocal Academy. Enrolled KTVA vocalists have access to the full singer forums, self-registered members have access to limited areas of the KTVA singing forum. Register to learn more.
To enroll in Ken Tamplin Vocal Academy Singing Lessons click here.
Bohemian Rhapsody Cover by Diego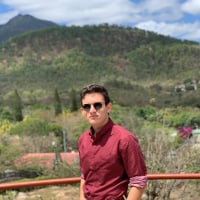 Diego
Posts: 1,015
Moderator, 2.0 PRO
Here is the finished product.
Took a lot of hard work and dedication.
I did the best I could to reproduce this masterpiece, and hope you all enjoy.
All the voices are made by me, It took me about 3 days to put this all together, 1 day delay because I had to do the operatic section again because It all got deleted.
@highmtn
@videoace
@Furious_Phil
@Gaston_Jauregui
@TommyM
@blondiewales
@stratman