Home
›
Ken Tamplin Vocal Academy REVIEWS
G5 after 3months - GETSHEMANE - JESUSCHRIST SUPERSTAR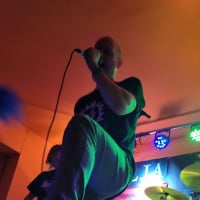 Csesztes
Pro, 2.0 PRO
Posts: 102
Hey Guys,
I would like to review KTVA volume 1 as token of my appreciation for the course.
I have been singing for 2 years now, but i started KTVA on the may of 20. I have just started volume 2 yesterday, so i am only able to review volume one.
Well, i think so far money well spent. Honestly i did not think this much growth can be achieved in such a short period of time, but i was wrong. If you put in the work, at least 5-6 times per week, your voice will grow crazy.Before KTVA i was struggling with A4. I sure of this because two of my goal songs are/were to sing HEAVEN ON THEIR MINDS ( A4 around the first minute of the track.) AND GETSHEMANE from JESUS CHRIST SUPERSTAR.(G5 around the middle of the track.)So today, i was finally able to hit that famous G5, thanks to KTVA.
Of course i have a long way to go, but these little achievements what gives us motivation and a feel of accomplishment.
So if you are unsure to buy the program or don't, i highly suggest you to purchase it, if you are serious about growing the voice and you are willing to put in the time and work it requires.
Anyway here is my proof:
Sorry for any grammar mistake i might made.
All the best and good singing to you ,
Csaba