Home
›
Ken Tamplin Vocal Academy REVIEWS
3rd live performance at 3 year of singing( 1,5 year KTVA )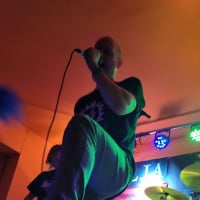 Csesztes
Pro, 2.0 PRO
Posts: 102
Hey Guys,
On this Wednesday, I had a live performance at my company's annual end of the year party, where I was asked to sing some songs. I took some musical and rock opera songs.
Well, the feedback was quite overwhelming, I almost got 0 negative criticism, they mentioned that I need to improve handling of the microphone and have more contact with the audience, but that is it.
Some colleague of mine have already heard me 1 year ago, and they were shocked how better I sounded.
I even sung some relatively high notes ( D#5, E5,F5) and my colleague says, all "screams" sounded really good.
I am writing this,cause I had some bad experience at live performance only after 1 year of singing, and a kinda "neutral" experience at 2 years of singing ( This time I have done KTVA for 1 months approx.).
It was so good to finally hear something positive feedback after all the hard work put in. Some of the colleagues told me I should sign up for some singing talent shows, others called me artist.
So, I would like to
THANK
for the amazing content and all the support from our moderators and coaches. KTVA was a really good investment already, and there are still many topics which I did not even touched in the lessons. Looking forward for future improvements.
Anyways, sorry for the long ramble, I felt I needed to share this.
Happy holidays to every fellow singer!
Csesztes