Home
›
Newbies Demo Area - for those who want to test the waters!
Hey Dudes and Divas!
Welcome to Singer Forum by Ken Tamplin Vocal Academy. Enrolled KTVA vocalists have access to the full singer forums, self-registered members have access to limited areas of the KTVA singing forum. Register to learn more.
To enroll in Ken Tamplin Vocal Academy Singing Lessons click here.
My second recording :) Ave Maria - Beyoncé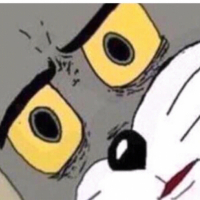 Soul_Mate
Posts: 37
2.0 ENROLLED
Hi guys im back after a week! I have been practicing breathing exercises and i think they have helped me a little. Now im worried because i feel like my sound is trapped, like it feels so closed i dont feel resonance in it. I´m kinda lost right now I don´t have idea on what to practice in the meantime I will keep going with scales and breathing exercises. By the way this was the best recording that I have made this week the other ones are not that good.
https://soundcloud.com/kevin-cisneros-841541885/amateur-cover-ave-maria-beyonce