Home
›
VOCAL DEMONSTRATIONS for the Bold!
The amateur Mandarin Song Covers
Rick_amateur
2.0 PRO
Posts: 691
Hi everyone! I can't believe that it's been 6 months since I joined this forum. I have learned so much but I know I have a long way to go. After some hesitation, I've decided to start this thread as a way of further improving myself. For those who know me, you have heard me singing English songs. My first language was actually Mandarin but, having moved to Canada at a pretty young age, I ended up being mediocre at both Mandarin and English. However, that hasn't stopped me from singing Mandarin songs since they, at least to me, have a different flavor from songs in other parts of the world.
What's the intention of this thread then? I hope to do my own assignments (hopefully regularly) where I post covers of Mandarin songs in this thread only. I hope to apply what I learned to those covers while also using this opportunity to, hopefully, gauge any improvements I make. I know Mandarin and English can be quite different so I'm curious how certain areas will be change. Do note that a lot of the Mandarin songs I sing are older songs due to this weird clash of what I experienced from growing up in Canada and what my parents brought me up to.
Without further ado, my first cover is a song called Da Hai (大海). Da Hai is Ocean in Mandarin. From my understanding, this song is about how the Ocean holds a lot of our memories and our pain that were washed away over time but never truly forgotten. I don't think I really conveyed the feelings well but maybe one day...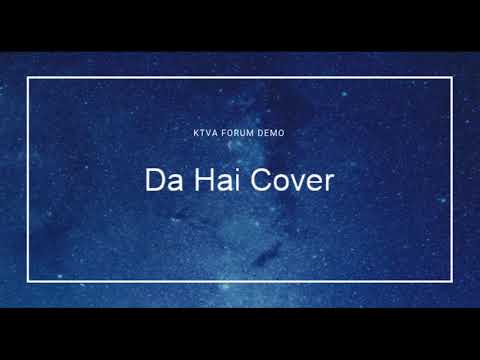 https://youtu.be/dXEeXSsbXE4
Feel free to give me feedback even if you don't understand the song. I appreciate any advice on my long road to being a decent singer.