Home
›
Newbies Demo Area - for those who want to test the waters!
Hey Dudes and Divas!
Welcome to Singer Forum by Ken Tamplin Vocal Academy. Enrolled KTVA vocalists have access to the full singer forums, self-registered members have access to limited areas of the KTVA singing forum. Register to learn more.
To enroll in Ken Tamplin Vocal Academy Singing Lessons click here.
My third Recording :0 Titanium acoustic version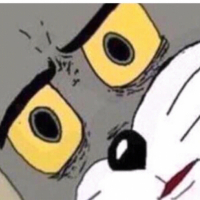 Soul_Mate
Posts: 37
2.0 ENROLLED
Hello Guys! I just got in the course a week and i thought that it would be a good idea to post one of my past recordings here to see how much i improve with the course. I have been practicing breathing exercises before to more prepared for the course. This is a titanium attempt I dont go full on because i practice at 10 PM due to my schedule. But here it is I would love to hear your opinion on what i can improve!
Now that i have the course I will be more than happy to practice every single day I just have to keep going!
https://soundcloud.com/kevin-cisneros-841541885/titanium-acoustic-amateur/s-DiSNL