Home
›
VOCAL DEMONSTRATIONS for the Bold!
Short People - Randy Newman (Cover)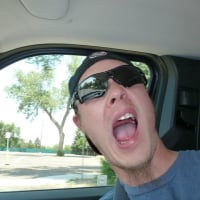 Chris82
2.0 PRO
Posts: 594
HEADPHONE WARNING: My vocals are a bit too loud in this because I suck at mixing apparently. I'l have to re-record this I think with better volume levels but my vocals are way louder than the backing track. Is there some sort of good videos I can check out on recording and mixing and stuff like that because I'm getting okay at the singing but the recording part I need to work on lol.

Edit: Re-Recorded It, Sorry Bout That.

Anyways, here is my take on Randy Newman's novelty song "Short People"