Home
›
VOCAL DEMONSTRATIONS for the Bold!
Original song "Voodoo Queen"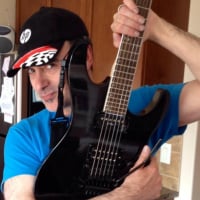 Furious_Phil
Moderator, Pro, 2.0 PRO, 3.0 Streaming
Posts: 1,421
This (and a handful of others) were finished just after Covid-19 struck. This was among the first dozen songs that I wrote since I started training with KTVA.
I played all instruments (Drums were Superior Drummer), as well as mixed and mastered them all. What a steep learning curve!
It's not perfect, and I struggle with myself to leave a few carbuncles in there for the humanity of it all :-p
Cheers,
Phillip
GoogleDrive link removed... uploading a soundcloud link momentarily
https://soundcloud.app.goo.gl/bG5cSNCeyQa3wDpr6
@doc_ramadani
@bentk
@Wigs
@Klaus_T
@highmtn
@streeter