Home
›
Newbies Demo Area - for those who want to test the waters!
DELETED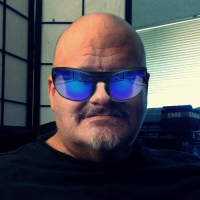 kevinwayne
Member
Posts: 62
https://kevinwayne.bandcamp.com/track/thats-the-way-god-planned-it-billy-preson-cover
Watching The Beatles "Get Back" documentary caused me to pull out and listen to Billy's 2 Apple albums George Harrison helped him make. Though I'd try a quick cover of this tune. Apologies for the cheap headset mic & Karaoke [?] track.
Seems like I don't get any replies on these anymore - And I even offer comments on others submissions? If I get any email on this, I'll be sure & return the favor