Home
›
VOCAL DEMONSTRATIONS for the Bold!
Jump (Van Halen Cover)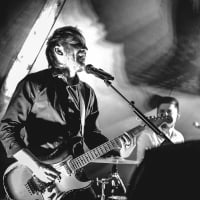 philmaher
Pro
Posts: 48
That time again, just released new cover with my 80s tribute band Popgun.
Had to make the decision on wether to try and imitate DLR or put my own spin on it. I did do as much research as I could into his vocal techniques with people saying he does inward screams to using whistle tone and everything in between! Didn't have much luck haha, so just did my own thing.
Hint of a G5 at the beginning, pushed for effect.
Hope you enjoy the video! 
*i actually tracked the intro scream after we recorded the video so in the video i actually sang something like "yeah" but when it came to tracking I just did a "(W)ahh" so thats not the shape i used to do it,lol.
Phil
www.popgun80sband.co.uk