Home
›
Ken Tamplin Vocal Academy Forum - GENERAL SINGING
Hey Dudes and Divas!
Welcome to Singer Forum by Ken Tamplin Vocal Academy. Enrolled KTVA vocalists have access to the full singer forums, self-registered members have access to limited areas of the KTVA singing forum. Register to learn more.
To enroll in Ken Tamplin Vocal Academy Singing Lessons click here.
Vocal Range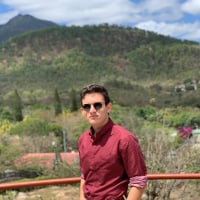 Diego
Posts: 1,043
Moderator, 2.0 PRO
Hello, I am Diego, and I wanted to ask you guys a question,
How can I increase my vocal range, I know this is in one of Ken's videos already but I really want to know how you guys did it. (My range is somewhere in between F2-E4.) And I also want to know how to change my Chest voice to my Head voice easily, like it's nothing xD.
By the way, when will Ken be live again? You know.... Webinar..
I also want to practice some rasp, but am not really clear on how to do it without damaging my throat.