Home
›
VOCAL DEMONSTRATIONS for the Bold!
Newbie frontman seeking criticisms (Painkiller, Dream On, I don't wanna miss a thing, etc)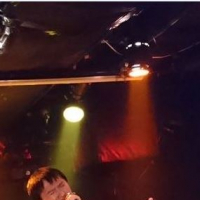 Alvis
Enrolled, 2.0 PRO, 3.0 Streaming
Posts: 111
Hi all, this is Alvis Yu, a 28 yr dude based in Tokyo.
To put you into the context, I started the course on July 30, 2016, and have been working on Vol. 3 for about half a year now. I do my vocal workouts almost always 5 days a week, and at the end of the session I'll train alongside the "bridge building sliders" video in Vol3 as a finisher.
I can feel that my vocals have grown by bounds, and have received similar comments from my fellow bandmates.
But I am a very ambitious frontman who wants to be in a band that fares well locally as well as internationally, hence the reason I am seeking criticisms here on my part.
As titled, I am currently the frontman of a hard rock cover band that started about half a year ago. We've covered Whitesnake, Black Sabbath, Led Zeppelin, Queen, Aerosmith, Bon Jovi, and Loverboy. I've uploaded some of our better performances on SoundCloud, and below's the links:
(My apologies for the "talking" part. This was a rehearsal right before our first live show, and I was practicing how to engage with the audience as a frontman.)
https://soundcloud.com/alvisyu/immigrant-songmp3/s-545h7?in=alvisyu/sets/dream-weaver
(Immigrant Song; please do not share the secret link above. Thank you!)
I don't wanna miss a thing (Aerosmith)
Painkiller (Judas Priest) - only the highest part:
(P.S. I was just having fun with the song in the end of my cover band's 3-hour rehearsal in the studio.)
I'd appreciate greatly any feedback you have to share
_____________________________________________________________________________________________________________________
On a relevant note, it sounds to my untrained ear that my drummer's tempo is a bit messy, and it's especially bad in the tracks below (secret links; please do not share) I know there are many vocalists (or vocalists-musicians) here, so I am hoping you can help me figure out exactly what goes wrong with our drummer... THANK YOU!!! As a newbie frontman, I can really use your insightful opinions!
Another Bites the Dust live
https://soundcloud.com/alvisyu/another-one-bites-the-dust-live-farewell-party/s-O6Y9V?in=alvisyu/sets/dream-weaver#t=1:05
Immigrant Song live
https://soundcloud.com/alvisyu/immigrant-songmp3/s-545h7?in=alvisyu/sets/dream-weaver
I can't quite put my finger on it. I am hoping
@highmtn
can also chime in as he's a drummer himself. Many thanks in advance!
Thanks again for your time! I look forward to hearing from you all!
This discussion has been closed.