Home
›
Musical Gear and Equipment!!!
Developing my own sound!!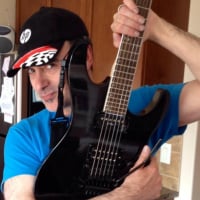 Furious_Phil
Moderator, Pro, 2.0 PRO, 3.0 Streaming
Posts: 1,421
Last year I started out with a Shure SM58, then when that felt too muddy, I moved on to to a Sennheiser e835, which was an immediately recognized improvement.

I recently got a Helicon VoiceLive Play for vocal processing, and omg, what an amazing unit!!! (I posted a review Ken did of it, be sure to check it out!)

Lately I have been hearing so much great stuff about the Sennheiser e945, so much so that I couldn't pass up a 20% Black Friday discount on it.
I'll be testing it out at rehearsal this Tuesday night...

After-action report forthcoming...