Home
›
VOCAL DEMONSTRATIONS for the Bold!
Space Oddity - David Bowie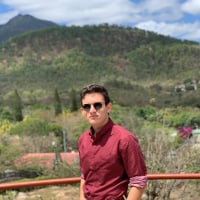 Diego
Moderator, 2.0 PRO, 3.0 Streaming
Posts: 1,154
https://vocaroo.com/i/s04Rmn18uhPF
Look what I have here! A Bowie song!
Give me feedback if the recordings are sounding better.
I made the lead vocal shine more than the harmonies, like you said
@TommyM
panned them as well.
@videoace
@Furious_Phil
@highmtn
@KaiEllis
I remember I posted one before in these forums, so compare it as a "before and after".
Ha, I even did the claps in the solo. Tons of fun!