Home
›
Favorite Music, Vocal Movies, and Videos
Steve Perry's back - "No Erasin'" from his latest album "Traces" now available on YouTube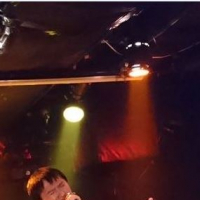 Alvis
Enrolled, 2.0 PRO, 3.0 Streaming
Posts: 116
Heya, just wanted to quickly share the news that the legendary Steve Perry has dropped a bomb with a new song (No Erasin') from his new album.
Have a listen now:
https://www.youtube.com/watch?v=Oawl9e-tFVM
Enjoy! I can't wait for the official release!
"No Erasin'" is off the new Steve Perry album "Traces" available everywhere October 5th, 2018.
Pre-Order "Traces" on CD, digital download and 180-gram vinyl or stream tracks off the album here:
http://found.ee/SPtraces
Signed and exclusive bundles are available now for pre-order in the official Steve Perry store here:
http://found.ee/SPtracesOfficialStore
Video Directed by Jeff Coffman
Official Website:
https://steveperry.com
Facebook:
https://facebook.com/steveperrymusic
Instagram:
https://instagram.com/steveperrymusic
Twitter:
https://twitter.com/steveperrymusic