Home
›
VOCAL DEMONSTRATIONS for the Bold!
Singing STP's "Plush" at karaoke two months ago
KaiEllis
Pro, 2.0 PRO
Posts: 215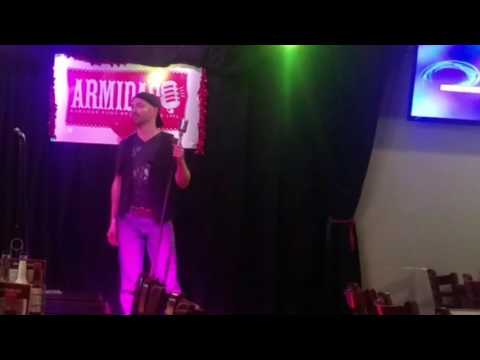 I started taking Ken's YouTube channel seriously several months ago. Even that experience, just learning piece meal from videos here and there, even that changed my life. I went from hoping one day I would finally figure out how to sing to realizing oh Lord... I'm about to run out of excuses haha
That led me to hit the karaoke bar for the first time in years to attempt one of my absolute favorite songs... Oh God... in front of people.
This is from a couple of months ago. I bought the Pro package a week ago and already seeing INSANE results.
Would love your feedback!
Some of my own:
Good but not great support
Plenty of places where it's pitchy. I tend to go sharp, but don't worry, I make time to go flat too.
Good tone and competent use of grit and distortion without overdoing it
ZERO stage presence. This is basically "what if a statue could sing"
EXCELLENT t-shirt vest combo