Home
›
Vocal Health and Wellness
Vocal folds paresis
Artickus
2.0 PRO
Posts: 66
ALERT - don't watch the video if you are easily disgusted.
Vocal folds paresis - had been a reason for me out of singing and this forum for a long time. And my Band's album is out today, it was delayed because of this.
My post will be dedicated to the treatment of this particular problem in mine region of the world.
Hey, guys. I had a trouble that struck me hard around the time I started doing the course. The trouble is called paresis of the vocal cords, I have the trouble with the left side. Actually, as you can see the muscle itself it turned around a bit and one side is not working that makes me unable to sing and voice get tired even when you talk really quick cause folds are not closing in (it stands in half ready position and it is bearly moving). I do special treatment and exercises I can describe later and use some special stuff on my folds but the progress is merely visible.
The issue could be caused by many reasons - neurologic damage of some nerves, strained nerves(muscles) in the neck area, the infection that led to this, or some post-traumatic conditions might be caused by the shelling concussionіns I have got, but the cause only revealed itself now...
My folds were not closing up properly that cause me to have a range of 0,5 octave and only inside my basic talking range + talking become harder, not to say about singing, I could not do it for more than 10 minutes, was tiring fast and become really frustrated, I had to backup.

Paresis itself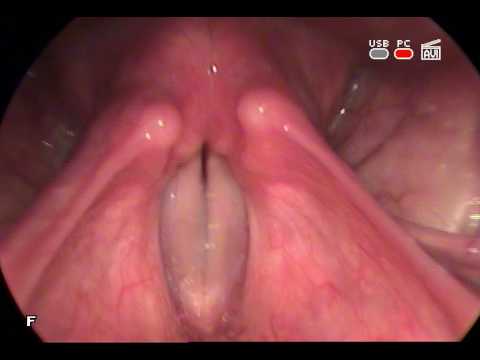 https://www.youtube.com/watch?v=PFx_4URljZA
I have managed to overcome this issue withing 4 months of struggle and I'm singing already.
So to say here is the video of me singing now
, after I recovered, my voice is still not back into the full shape, but I'm working and gaining it back step by step.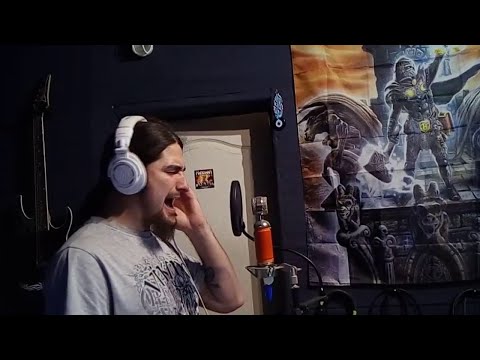 https://www.youtube.com/watch?v=YkTHXZ6O6nc
For everyone who doubts Ken's course, believe me - You will not find anything so good, so structured and so natural to boost your voice up, do not even try. I was convinced and manage to understand even better while going thru this struggle and all the procedures -
Ken shows the REAL natural way
, I can sign under every word he says, and it has real medical approvement.
I have been treated in voice
Phoniatrics Treatment & Research Institute
and the best vocal folds treatment is the right singing and training voice, and that is what Ken Tampling course giving you.
If anyone has similar troubles or facing similar issue I'm always ready to assist you.
P.S. If you are interested here is band's album
https://timeshadow.bandcamp.com/