Home
›
VOCAL DEMONSTRATIONS for the Bold!
Hey Dudes and Divas!
Welcome to Singer Forum by Ken Tamplin Vocal Academy. Enrolled KTVA vocalists have access to the full singer forums, self-registered members have access to limited areas of the KTVA singing forum. Register to learn more.
To enroll in Ken Tamplin Vocal Academy Singing Lessons click here.
Halloween song demo- Werewolves of London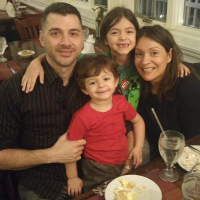 Michael4000
Posts: 749
STREAMING PRO
Please provide feedback for improvement.
Yes, that's my 2-year-old you can faintly hear screaming in the background, lol.