Home
›
VOCAL DEMONSTRATIONS for the Bold!
Hey Dudes and Divas!
Welcome to Singer Forum by Ken Tamplin Vocal Academy. Enrolled KTVA vocalists have access to the full singer forums, self-registered members have access to limited areas of the KTVA singing forum. Register to learn more.
To enroll in Ken Tamplin Vocal Academy Singing Lessons click here.
Opera #2 Dimash/Vitas cover.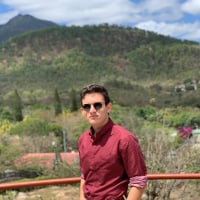 Diego
Posts: 1,043
Moderator, 2.0 PRO
Quite the fun song, and I don't speak Russian so please tell me if I pronounced at least something right
@highmtn
@videoace
@Gaston_Jauregui
@HuduVudu
@blondiewales
@doc_ramadani
@bentk
Tip: Lower the volume a bit on the chorus..