Home
›
Recording Techniques and Gear
Hey Dudes and Divas!
Welcome to Singer Forum by Ken Tamplin Vocal Academy. Enrolled KTVA vocalists have access to the full singer forums, self-registered members have access to limited areas of the KTVA singing forum. Register to learn more.
To enroll in Ken Tamplin Vocal Academy Singing Lessons click here.
Buying a Microphone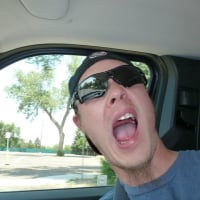 Chris82
Posts: 319
2.0 PRO
I'm hoping to get a conversation going about microphones. I want to buy a good condenser mic but I don't really know what to look for when it comes to a good singing mic. Back in the day when I streamed video games on twitch I used
Blue Yeti USB Microphone
. It sounded fantastic for speaking but I never tried to use it for singing. Does anyone have any experience with singing with this mic or have any suggestions on other budget friendly condenser mics?
My current requirements in a mic are:
• Needs to be USB
• Zero Latency Headphone Monitoring
• Designed to support a pop filter