Home
›
VOCAL DEMONSTRATIONS for the Bold!
Hey Dudes and Divas!
Welcome to Singer Forum by Ken Tamplin Vocal Academy. Enrolled KTVA vocalists have access to the full singer forums, self-registered members have access to limited areas of the KTVA singing forum. Register to learn more.
To enroll in Ken Tamplin Vocal Academy Singing Lessons click here.
Up Where We Belong - Lana & Diego

doc_ramadani
Posts: 3,291
Administrator, 2.0 PRO, Facility Management
They are young, they are hot and they like challenges. Therefore I suggested
@coffeecrank
and
@Diego
to do a collaboration together. I chose a very tough one for them but they did a fantastic job. What do you think about our rising stars?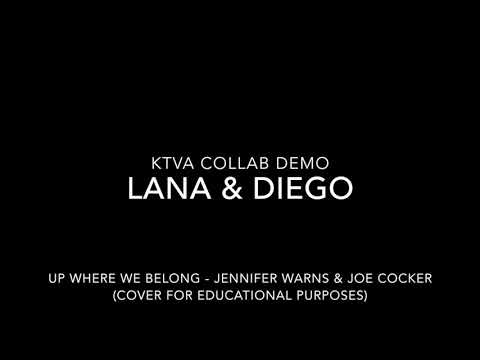 @Wigs
@Sophia
@DogMeat
@cwcw
@samw2019
@d1g2w3
@Rick_amateur
@samw2019
@Goldtaff
@Mysti
@sagemacg
@blondiewales
@Raphael_Hussl
@bentk
@Gaston_Jauregui
@HuduVudu
@AaronChristie
@AaralynShiri
@Hollywood
@Wildmanofthewoods
Anyone else?
Doc